---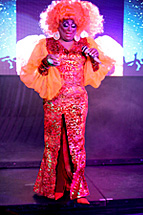 Featuring The Finest In Las Vegas Drag Queen Dinner and Brunch Shows and Female Celebrity Impersonation. Get Up Close And Personal With Your Host Diva Drag Queen and Her Guest Drag Queen Divas such as Madonna, Dolly Parton, Celine Dion, Liza Minnelli, Adele, Nicki Minaj, Whitney Houston, Sia, Britney Spears, Beyonce and many other celebrity impersonators (Specific celebrity Drag Queens vary according to city, location and date).
The Divas Have Arrived in Las Vegas! Diva Royale Restaurant is the Ultimate Drag Dining and Brunch Experience and Las Vegas's #1 bachelorette party & Gay bachelor party Haven! The ladies of Diva Royale love to host the hottest & Best Bachelorette Parties, Birthday Parties & All Kinds of Celebrations! Dinner or Brunch will be a celebration you won't forget, where you are treated like a Queen! Diva Royale Las Vegas is open on Fridays for Dinner Shows and Saturdays & Sundays for Brunch shows. Advance Tickets Only!
6:30PM Friday Shows at 1 E Fremont Street Age Limit: 18+.
1:30PM & 6:30PM Saturday Shows at 1 E Fremont Street Age Limit: 18+.
3:30PM & 6:30PM Sunday Shows at 1 E Fremont Street Age Limit: 18+.
Purchasing food is not mandatory, but only prepaid dinner or brunch packages will be served.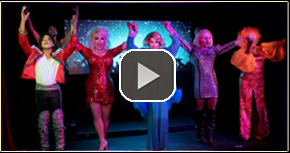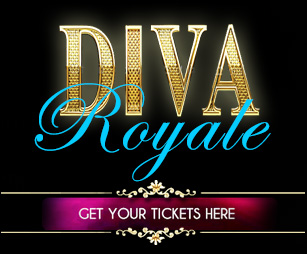 Diva Royale Las Vegas Drag Queen Show FAQ
Are tickets to the Diva Royale Drag Queen Show Las Vegas sold at the door?

No, tickets to our Las Vegas Drag Show are sold at the door. All tickets must be purchased in advance online to ensure that there is proper accommodations for the guests attending.
Is the dinner or brunch add-on mandatory?

Purchasing the dinner or brunch add-on ticket is not mandatory to attend the show. You can just purchase your admission ticket type and gain entry. However, the add-on dinner or brunch ticket will be the only food available at the show and no food will be available for purchase unless added in advance with admission tickets.
Since our schedules will be very tight with our trip to Las Vegas, how long will the drag show be?

The drag show in Las Vegas is typically 1 hour and 10 minutes in duration.
We are visiting Las Vegas for a bachelorette party weekend and this drag show is one of the activities on our calendar, is there anything special that can be done for the bride to be during the show?

We love our bachelorettes! Please be sure to purchase a hot seat for the bride to be, or anyone that may be celebrating a special occasion. The bride Vegas to be or person you're honoring, will be brought on stage for some extra special attention by one of our fabulous drag queens for an unforgettable experience! Perfect for a photo op!
I've seen the drag show in Las Vegas before on a bachelorette trip and now coming to celebrate a birthday, is the show the same each week?

The cast of the drag show in Las Vegas varies, while you may see the same performer twice its highly unlikely.
I purchased tickets to the Las Vegas drag brunch and wanted to add more people and the food option to my order now, what can I do?

Whether you're attending the drag brunch in Las Vegas or the drag dinner show in Las Vegas, the process is the same. Additional tickets including admission or food ad-ons can be purchased online and should be done in the same name as the original order. If, the tickets or food ad-ons are purchased in the same name its very simple for us to group them together for you.
Is the Las Vegas drag show 18 and over or 21 and over?

For the dinner and brunch show in Las Vegas, the Drag show is 21 and over.
Can I bring a cake or other treat to the drag show in Vegas?

Unfortunately, no outside food or beverages are allowed at the Las Vegas Drag Show location, there is no outside food or drinks allowed in any of our locations. Fortunately, we do sell delicious penis cakes online and that can be added on to your order in addition to your admission tickets!
What is proper tipping etiquette when attending the drag show in Vegas?

In the service industry, we are firm believers that when someone works hard, their tips should reflect that. It takes our fabulous Las Vegas Drag Queens a long time and a lot of money to look this good! We have no doubt Diva Royale is be the best drag queen show in Las Vegas that you can choose from; we know how hard our drag performers work to make sure of that! So, get ready with those $1's $5's $10's and $20's because Diva Royale will not disappoint! Simply waive those bills high in the air during the performances and our queens will gladly come around and collect with appreciation!
We are having a private event and would like to hire some drag queens in Las Vegas to host and perform, do you have drag drags for hire in Las Vegas?

Diva Royale is not only the best drag queen show Las Vegas has to offer, we also have the best drag queens for hire in Vegas too! Simply click the link and book online through our easy and secure booking form! Let Diva Royale take your next event to the next level, with the most fabulous drag queens Las Vegas has to offer! Simply click here and fill out the form to hire a drag queen that is near to you! CLICK HERE to see our drag queens in action!
---
Testimonials
Lisa D.
"While up in Las Vegas on a girls trip, we decided to attend a drag queen show and are super happy that we chose Diva Royale Las Vegas! We are from NYC and have seen many drag shows including Diva Royale and must say we are spoiled. To our absolute pleasure and satisfaction, we thoroughly enjoyed ourselves and was superbly entertained. Being a bunch of moms and always having to deal with the responsibilities of the kids, the homes, and the husbands, it really felt good to let go and have a blast while in Vegas at this amazing drag queen show"
Ariel T.
"This drag show in Las Vegas was amazing! We celebrated 2 birthday parties, and we are happy we chose to do so at this Las Vegas drag queen show! My Mom and daughter both share the same birthday week, and decided to take them for a girls weekend in Las Vegas. I'm so happy we did! The Concierge at the hotel suggested that we see the Diva Royale Show and told us that a lot of women see the show here for bachelorette and birthday parties. I got both my mom and daughter a hot seat and asked for them to be brought on stage at the same time and the accommodated my request. They both has so much fun being the center of attention and I got the most amazing photos! Thanks, Diva Royale, for helping make this trip as memorable as you did for us all!"
Salvatore R.
"We were searching for options to celebrate a male couples bachelor party in Las Vegas and seemed to not be many options. A good friend was out in Vegas a few weeks prior and had told us that he attended his Bachelor party at this fabulous drag show and recommended to us to celebrate at Diva Royale. We have been to many drag shows in the past but, none that had us signing, screaming and clapping off our feet like this show. This was a celebrity impersonation drag show Vegas style! And boy, did they do a great job with the celebrities they were impersonating! This was a celebration to remember, and I could not have been happier with the entertainment, food and the venues staff! This is a Las Vegas Drag Queen Show I would highly recommend!"
Wanda S.

"Bachelorette Party Madness! That's what you look for when you celebrate a bachelorette party in Las Vegas and that's what we got at Diva Royale's drag show! The tickets for this drag show were purchased for me as a gift for my bachelorette party by my soon to be husband. He purchased VIP tickets to the show, including the delicious dinner and a one-of-a-kind hot seat to be brought up on stage. My friends knew all about this and kept it from me until we arrived, it was quite the surprise. I had never been to a drag show before and honestly did not expect to get the level of entertainment that we did. This show was more like a concert! The drag queens did celebrity impersonations of Cher, Lizzo, Madonna, Whitney Huston and that was just a few! When you celebrate a bachelorette party in Las Vegas, you expect it to be unforgettable, and with this drag queen show it definitely was!"